BIOGRAPHY
Jennifer Nelson is a lifelong Rancho Santa Fe resident and photographer specializing in outdoor portraits, nature photography, community events, and special family occasions.

The beauty provided by a variety of natural settings offers a unique and appealing background for her work with children, families, and animals. The natural lighting in these settings serves to greatly enhance the coloring and vitality of her subjects.



Jennifer's experience includes 12 years as staff photographer for the Rancho Santa Fe Review, and numerous exhibits at local businesses and the Rancho Santa Fe Library.

For many Rancho families, her creative holiday greeting cards have become a yearly tradition.

Jennifer has won awards in the International Photography Exhibition at the Del Mar Fair. Currently Jennifer is a regular contributor to Ranch & Coast Magazine, covering the most significant charity events in Rancho Santa Fe and San Diego County.
Contact: Jennifer@JenniferNelsonPhotography.com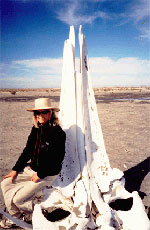 Jennifer also teaches photography classes for children and adults. Her collection of scenic photographs of local settings and her adventures to New Zealand, Baja California and Hawaii are available for purchase.